Needle Felted Magical Fairy Beings
Welcome to La Fée Stellaire... I am an artisan who has a great desire to share her passion with the world ! I create fairy beings using a wonderful soft and natural material… wool :-)
I would like my creations to inspire a connection with the beauty of the world… so that they might offer you some lightness in this world that can sometimes weigh heavy on our shoulders if we let it… that they might be a little reminder of the Joy and Splender of Life !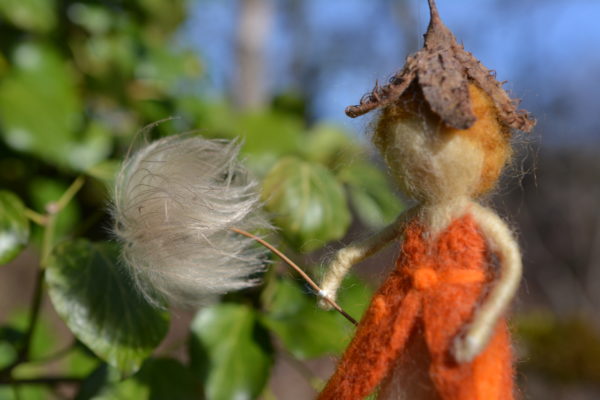 Creations with meditation
For each creation, I meditate and connect with either the natural element or the person who will receive the order, and I follow my intuitions as to what is needed for that creation.
Each being has its own unique energy which is linked to what it represents or to the person. For example, the Poppy Fairy brings the energy of letting go and delicateness, after having meditated with the flower; The Fairy of Flight brings the energy of liberation and transformation, after having meditated with the person who the fairy was destined for.
I can create my fairy beings for you or for someone that you know; I can use either an existing design or make a personalised creation.
I use my intention to give an energy or essence to the creation. I believe we have great potential in our ability to manifest our own reality and our 'intention' is just one aspect of this.
View Gallery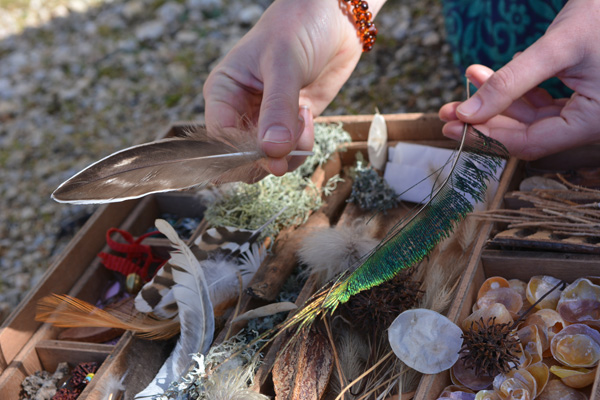 Astrological creations
I started to discove Astrology at the end of 2019. I quickly became very passionante and fascinated by the subject and dived deep into studying it. I took a course at the end of 2020 to learn the basics and am continuing now each day to deepen my knowledge as it is truly a universe of learning!
I now create beings that are based and inspired by your astrological chart. My intention with these creations is to manifest your chart into matter in order to help you to bear witness to your own Unique Magic!
Astrology is an Art for me that reaches far and wide into great depths. I adore integrating this into my creations... it feels perfect as I am incorporating at the same time something deep and meaningful into a being that is light and beautiful both energetically and physically!
A chart reading is so vast and we can go down so many different paths, that I feel it is important to have a balance between a mental analysis of the chart as well as listening to intuitions and messages that might come through during the meditation. I manifest the Sun and Ascendant Sign energies as well as bringing into focus certain aspects of the chart that call out to me to be materialised in the creation.
How to Order
Day workshop to create your own fairy being
I offer day workshops to guide you in the creation of your own fairy being. I appreciate these moments of beautiful creation enormously... each person goes on their own inner journey through meditations that I offer, to help you to connect with your own inspiration. Then each person creates in consciouness their own fairy being. More information is available on the page 'Workshops'.
Here is the feedback of one of the participants of this workshop;
"This experience is unique... the creation of one's fairy being is a very personal and spiritual matter. Through your knowledge and nice energy to accompay us, you carry us gently throughout the day in a beautiful cocoon of humain emotions and colourful wool. A beautiful present!"
Incense
I also create incense using plants that I grow in the garden where I live. I find that it is a very effective way of cleansing both an space and also, more specifically, a fairy. The fairy beings I create can become stagnant energetically like everything, so it is a good idea to cleanse them regularly to prevent stagnant energies from accumulating.
In my incense I include the following plants: Common Mugwort (Artemisia officinalis), Silver Wormwood (Artemisia ludoviciana), Camphor Wormwood (Artemisia alba subsp. camphorata), Sagebrush (Artemisia tridentata), Rosemary (Rosmarinus officinalis), Sage (Salvia officinalis), Catnip (Nepeta cataria), Fine Lavender (Lavandula officinalis), Lavandin (Lavandula x intermedia) and Rose petals from various Roses on the land here.
If you are interested then please feel free to contact me.
Backstage...
La Fée Stellaire would like to say a very big thank you to:
** Unstuck Design for helping me to create my website www.unstuckdesign.com
** Ambre Ludwiczak for taking such beautiful photos of my creations http://www.artphoto-ambre.com/fr/accueil.html
** Jimi Pepin for helping me to create my logo jimi.pepin@gmail.com